Here's how we do websites around here
We understand your business needs.
We take the time to get to know you and your business, really understand how it functions, what are your goals and what values you want to communicate to your customers.
We design your website.
We design your professional functional website, standard or eCommerce & mobile compatible.
This includes all the perks of connecting you to Google, using with a user-friendly platform, and much more.
And we teach to run with it.
We guide you hand-in-hand and teach you to DIY - update your content and LOVE it!
Very visual, not overwhelming - we are there to support you.
We set you up for success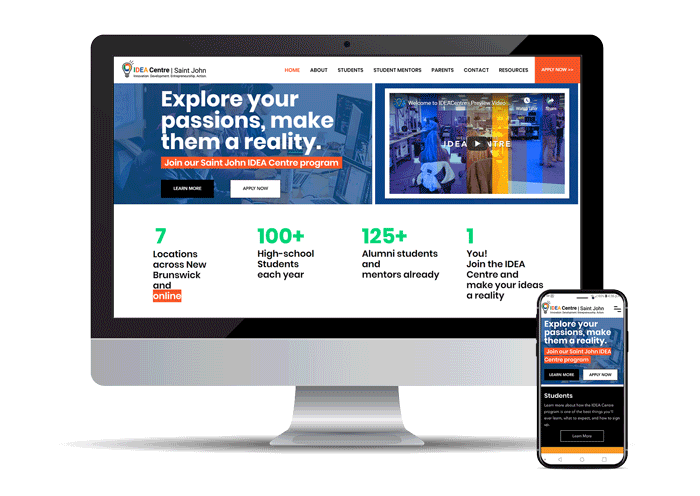 Our program needed a new website built from scratch (www.ideacentresj.ca).
The needs of this platform are multi-faceted and Chooka was able to build a site that meets our needs perfectly. The process has been a wonderful success and I would highly recommend Tal and Chooka to anyone!
​
- Ries Van Been, Director
Our e-commerce website (www.kaimadesigns.com) needed a facelift and we reached out to Chooka where Tal put her creative skills to work.
The result was astonishing. Tal is a very creative and talented professional who takes pride in delivering great customer service. I strongly recommend Chooka.
​
- Christine
This has been an EXCELLENT experience! Tal (Chooka) was patient with me and my lack of website design experience. She took my strategy and turned it into a first-class website. She is a 'fountain of capability' and produced exactly what I wanted ... and more! ... I highly recommend Chooka and Tal.
​
- John Buchanan, President
We take the time and interest in your business features and goals so we ensure that your NEW website has everything you need -

Has one or more clear objectives

Includes call-to-actions

Is easy to navigate

Is consistent with your branding

Communicates a clear message

Is mobile-friendly

Has good SEO settings

Is easy to keep up-to-date (you have full access, support and training)
What else do we do for our clients?
​
We believe in a holistic approach and we offer the following services that complement each other, such as:
Logo & Brand design to show your company values

Promotional materials (printed or digital)

Email marketing templates

Social media graphics & ad campaigns

Support and training on digital tools, such as Google My Business, Mailchimp, Trello, Canva, PowerPoint, Zoom, Wix, Later, Zapier, SurveyMonkey, TypeForm, Loom Video Capture, Google Drive & Document Suite and more.
Let's connect to get you started!
Read our recent blog posts
Tal is the queen of design! I don't know how but she turned my Word doc into a beautiful postcard!
Chooka provides excellent service, are a pleasure to work with, and the results speak for themselves!
I couldn't be happier with the work, quality and service that Tal and her staff gave our order. We are looking forward to working with Chooka on a few more projects!
I've been extremely satisfied with the work Chooka has done. Their work has been creative and has always been delivered ahead of schedule. They are also very quick to respond to inquiries, which is something I appreciate. I highly recommend them.